by jean-francois on Oct.28, 2009, under Equipments & Accessories

I am sorry not being able to answer to all your questions about the Swid but I am very busy at the moment. The best way to illustrate the precision, size and power of the pump is to watch the video I just made.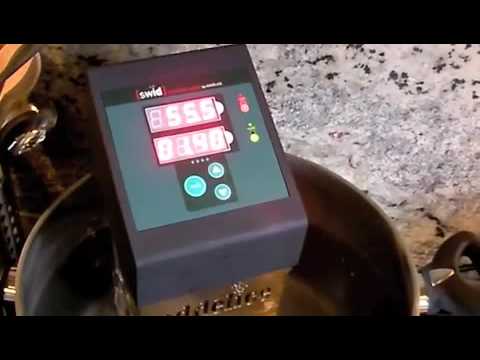 I didn't have time to translate my comments in English but I am sure you'll understand.
So far I am very satisfied of this appliance which is the most competitive immersion circulator of the market: EUR 449 EUR 475 incl. VAT and shipping costs.
Here is a comparision table of immersion circulators dedicated to sous vide.
Addélice confirmed the swid will be available this week.
Jean-François
:Addélice, Appliance, Equipment, immersion circulator, sous vide, Sous vide Cooker, Swid, Test, Thermal circulator