Tag: Polyscience
by jean-francois on Sep.22, 2010, under Equipments & Accessories
Coming soon a review of the most representative sous vide equipment of the market (from the left to the right) on this page :
- SousVide Professional of Polyscience (Immersion Circulator)
- Sous Vide Chef of Vac-Star (Immersion Cirdulator) Swid by Addélice (Immersion Circulator)
- Pearl by Julabo (Immersion Circulator)
- SousVideMagic by FreshMealsSolutions + Bubbler (PID Controler SVM-FMM1500D)
- SousVide Supreme (Unstired PID controlled water bath)
- Sous Vide Chef of Vac-Star (Immersion Circulator)
JF
17 Comments
:Addélice, FreshMealsSolutions, immersion circulator, Julabo, PID Controler, Polyscience, Review, Sous vide Cooker, Sous vide equipment, Test
more...
by jean-francois on Mar.02, 2010, under Equipments & Accessories
Polyscience launched on Youtube a video about their new Immersion Circulator, the MX version.
The design of this equipment is fantastic but will this immersion circulator be affordable for sous vide chefs and individuals? Except this video, no information is available on the net. If you have some, feel free to tell us!
Here is the Youtube video!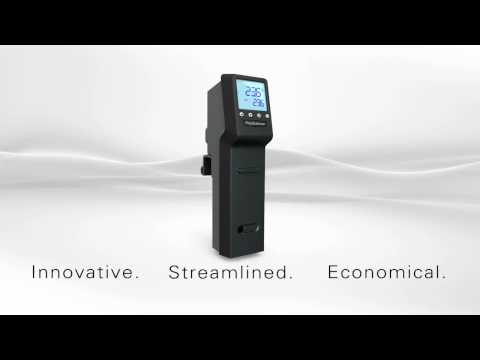 Jean-François
5 Comments
:Equipment, immersion circulator, Polyscience, Polyscience MX imersion circulator, sous vide
more...